I remember the day, the moment, clearly. I knew it was a life-changing day for me.  It was the day I made the decision to quit drinking alcohol. What I didn't know is that it would be the lack of alcohol that would change my life and not the potential loss of a vital organ.
Like a lot of life experiences do, this one started much before I had realized it.  My mom sent me a text asking my blood type.  B positive.   Her next question, I answered without hesitation.  "Would you give Tom a kidney?"   Yes.  No doubt about it.  Tom is a good family friend and truly one of the best people I have ever met.  It wasn't until two years or so later that the day came when Tom finally, actually needed that kidney.
I got an email from Tom and his wife.  It was time.  Tom was being put on the donor list and they were wondering if I was still willing to find out if I was a match and potentially donate a vital organ to him. Yes, but now it was real.  It was happening. The first thought I had was, if I am going to give a piece of myself to someone, it is going to be the best quality piece of myself.  No more alcohol.  No more ibuprofen. More water. Less sodium. More cranberries? Seriously. I still have bags of cranberries in my freezer. I did it. I was committed, from that moment on, to give Tom the best kidney I had.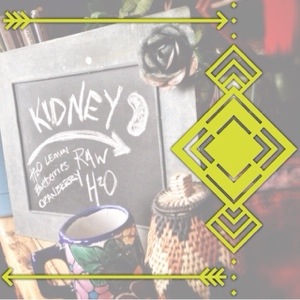 Time passed, a year in fact. I remained alcohol free, except for a half of a drink, that midway through I realized I didn't need.  The process for donation had its hiccups but just over a year from the date Tom got a new kidney and it wasn't mine.  I felt relief and thankfulness, Tom had what he needed, even if I wasn't the one to give it to him.  Now what?  I could start drinking again!  Hold up… Instead I took a moment to reflect.  It had been a big year. I had done a lot of things.  My life felt very different. I started to realize that by committing to giving someone a part of me I had given myself an even larger gift.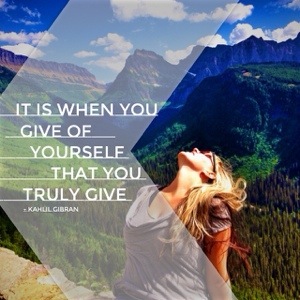 What I hadn't realized in the midst of including alcohol in my life is how much it was getting in the way of what I really wanted. In fact it clouded up my view so much I look back and think, "Did I even know what I wanted?"
Eliminating alcohol from my life forced me to get to know myself, be more comfortable with myself.  It also let me see other people.  I was able to choose my relationships better.  I looked at my past and saw that every romantic relationship and many friendships I had ventured into in the last five years were driven by alcohol.  It became clear that alcohol was the link that made most of these relationships nonexistent since I had removed it from my life.  It had been negatively affecting my ability to choose my path in love and in life. This may seem obvious, everyone makes bad decisions when they're drunk.  Yes, but this was a pattern for me.  When I was sober I knew what I wanted but when I got drunk is when I would attempt to find it.   News flash: I didn't find it.
What I have found is a clearer vision, a stronger desire and life with less anxiety.  The last thing I want to do is put a classification on this story but I didn't think I was someone "with a problem" and was never one to go so far as to say I was an alcoholic.  I realize it doesn't matter your level of use, substances affect your ability to be your true self.  Getting to know oneself is hard, it's intimidating, it's uncomfortable but it's important and it is why we're here.   If you don't know yourself how can anyone else know you?
I see my friends and people around me struggle everyday with the affects of alcohol and I want them to know it doesn't matter what everyone else is doing.  Do what's best for yourself.  Take a moment to reflect on how your use is affecting or inhibiting your ability to live up to your true self.   Be open to giving of yourself and it's possible what you will receive in return will be bigger than you ever imagined.
Leave a Reply to Shannon
Let us know your thoughts on this post but remember to place nicely folks!