It's been arctic cold and snowy in the mountains as of late. I realized on Friday that I hadn't been out of the house, other than to get wood in and maybe shovel the walk, for almost a week. We are at the height of cabin fever. In turn, the minute the weather breaks above 20 degrees it's just natural to run outside for the day. So that's exactly what we did. We loaded up the sled and the snowshoes and headed out. The temperature was perfect. And the snow was just right for a good workout.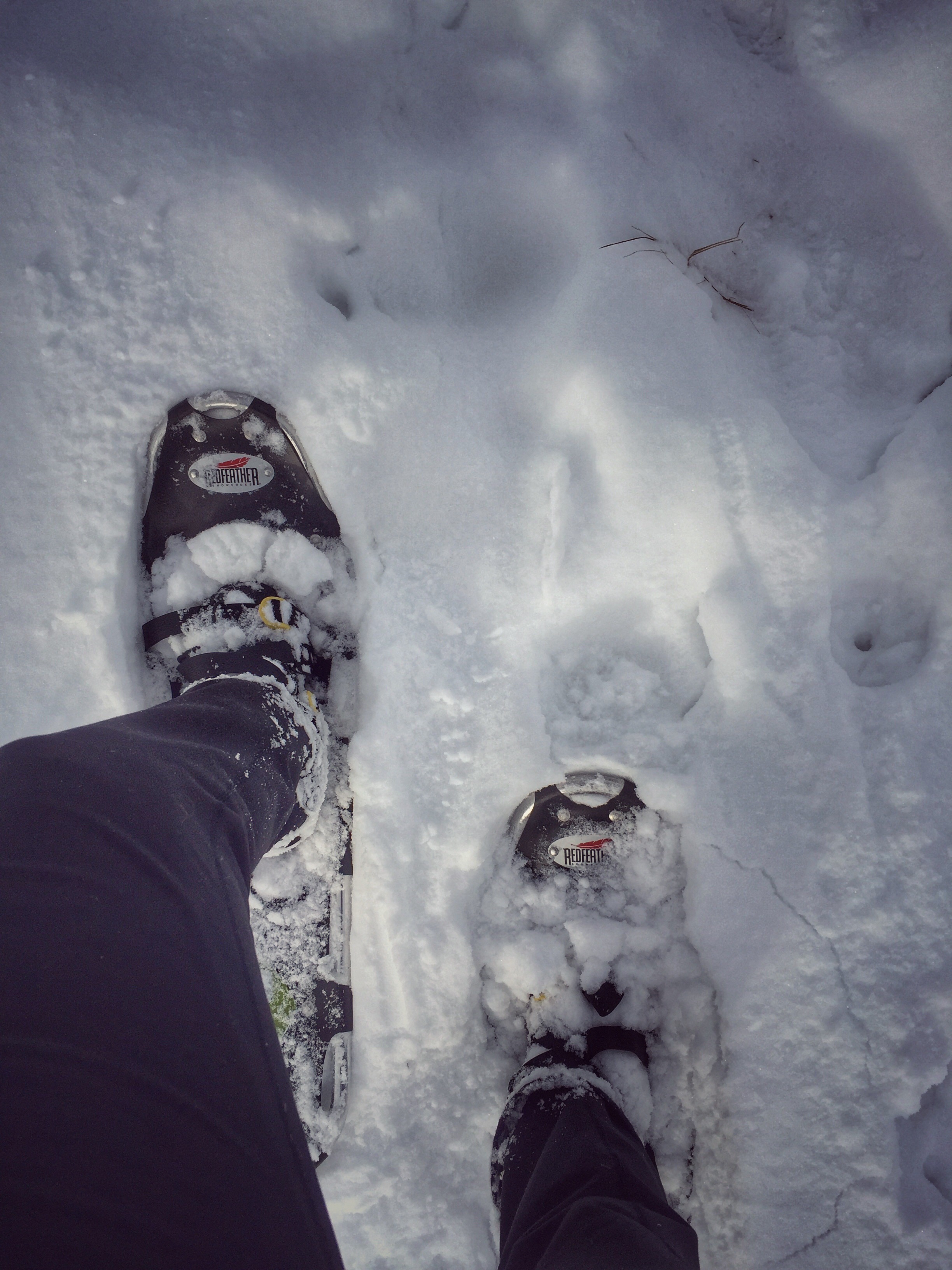 After a beautiful day snowshoeing through the meadow in a winter wonderland I made up the perfect soup to warm us up. With a variety of vegetables and fresh herbs it also counts as "healthy". Bonus! I used what I had on hand and some intuition and it turned out better than I could have imagined. Not to mention it was fairly quick!
There are a couple spices that are staples on my spice rack and Old Bay seasoning is one of my very favorites. It's traditionally used on seafood and in Cajun cooking but I've found it's wonderful in lots of things.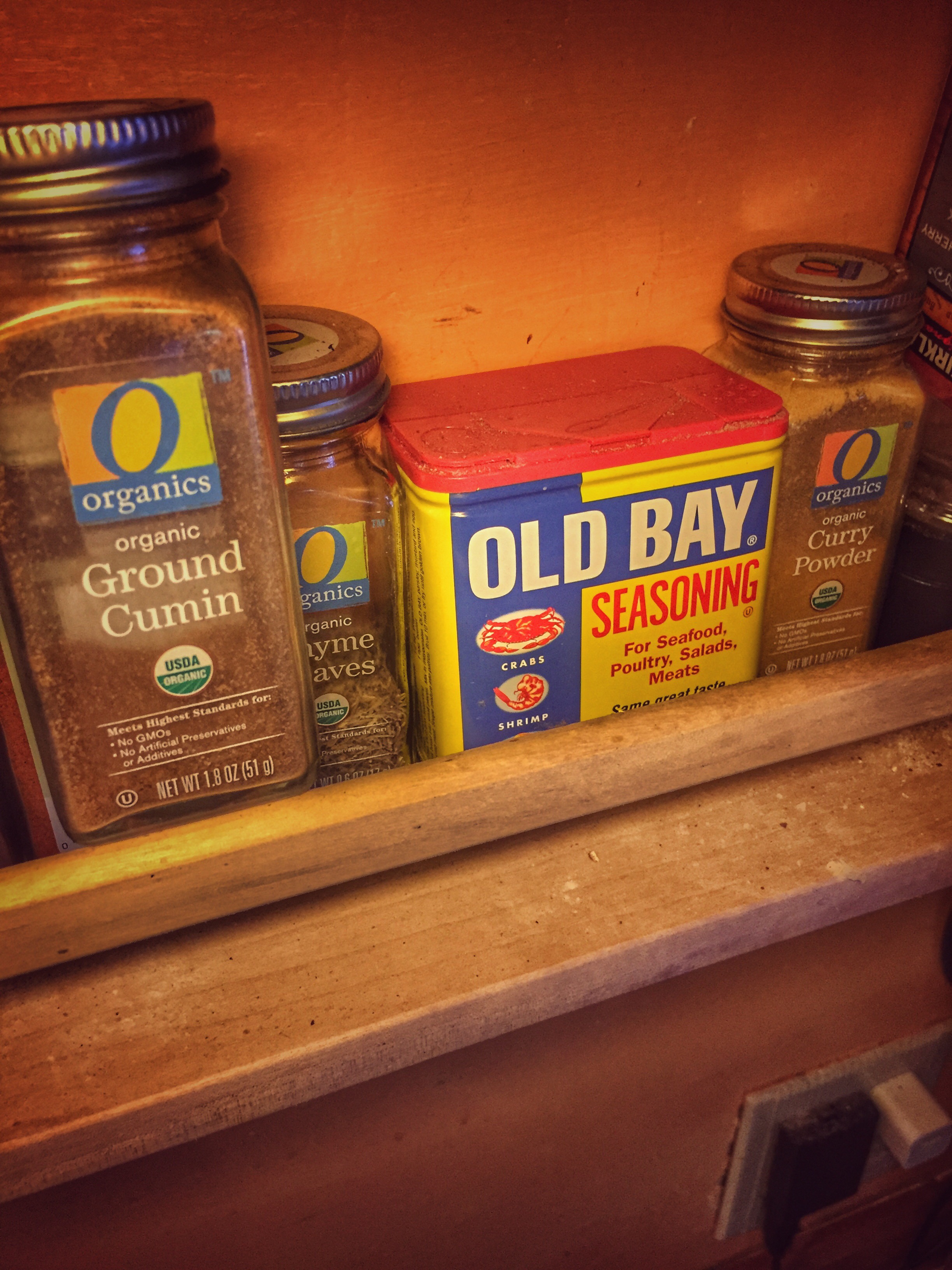 Old bay combined with my little fresh herb garden growing out of control created the perfect combination of flavors.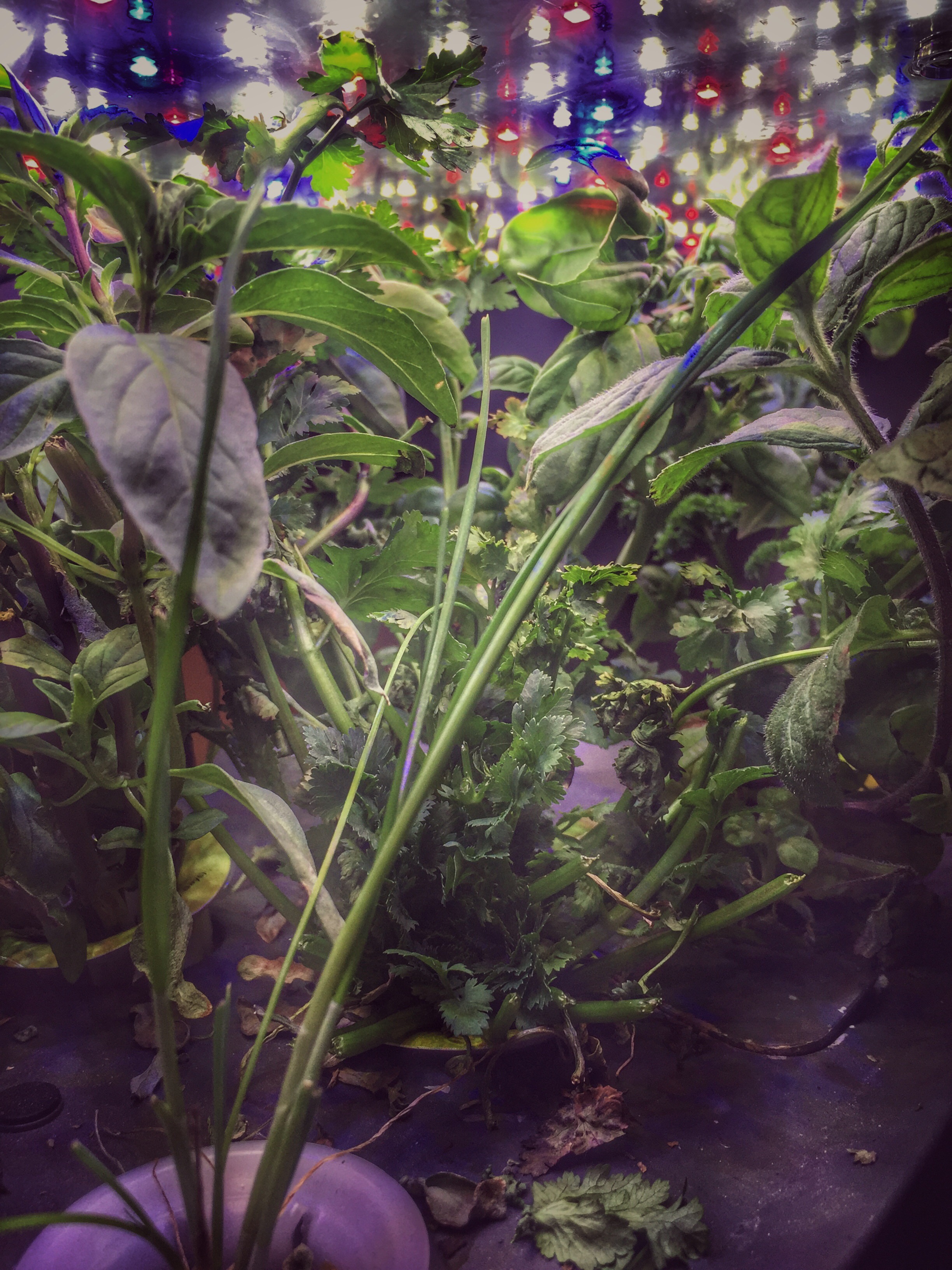 I've been compiling some of my recipes for future reference and/or endeavors. Until then I'll share this one with so you can enjoy too!
Feel free to adjust to your liking!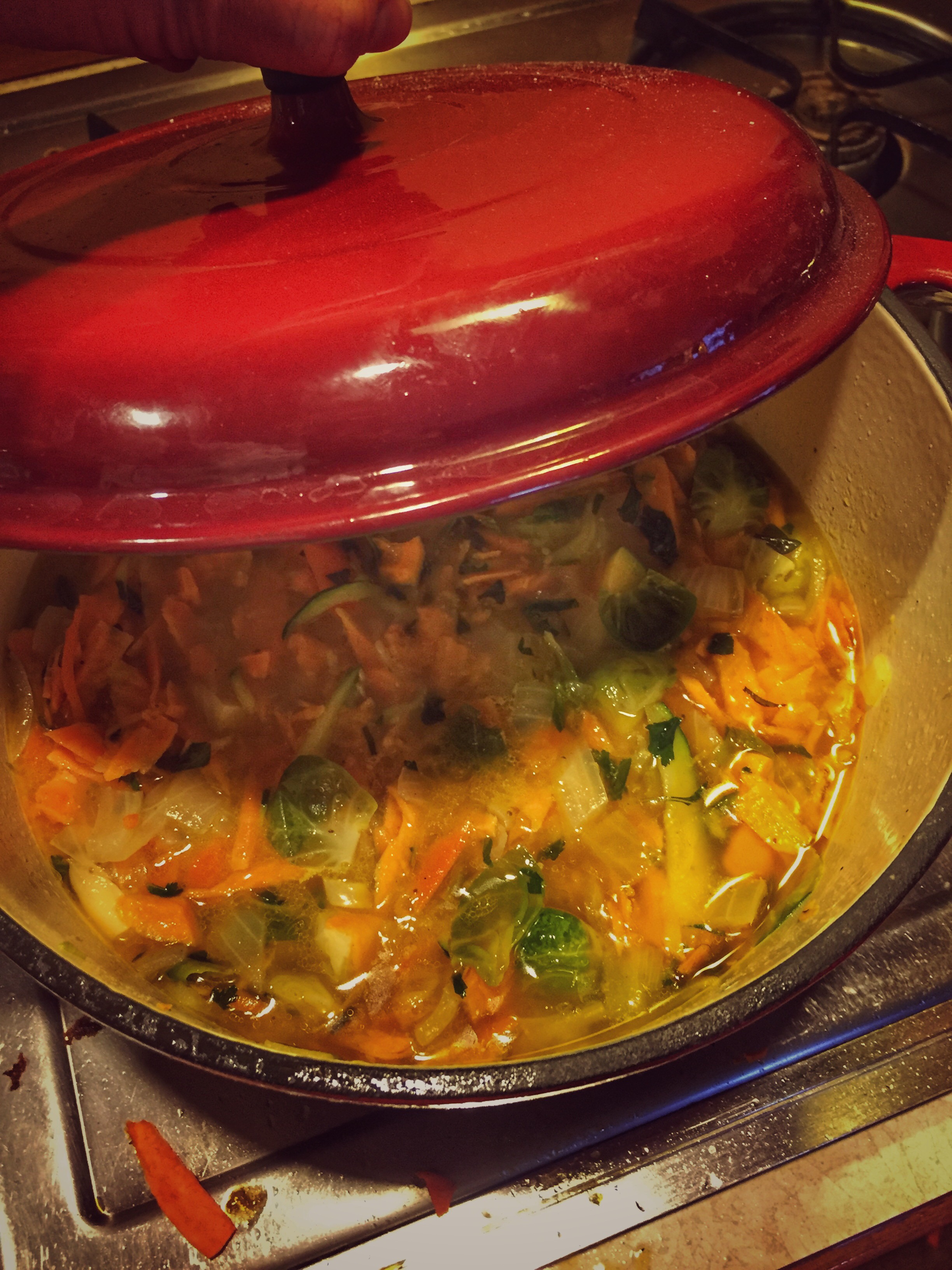 1 large onion chopped
Sautée in olive oil in large soup pot on medium or so.
5 cloves of garlic cut in half
Add to onions. Continue to cook till softened.
2 tsps or so of Old Bay seasoning. (Give or take….. I just dumped some in 🙂
8-10 Brussels sprouts (ends cut off and cut in half or quarters)
This will continue to cook while you prep the other ingredients. Stir occasionally.
I used a large hole grater to add the following
1 large carrot
1 large sweet potato peeled.
Small hole grater:
2 small zucchini
2 large tsp of Better than Boullion (chicken) (you could use vegetable stock or chicken stock.) *but honestly if you don't have BTB in your fridge you should.
Add water just to cover the vegetables. (If you use liquid stock you don't need the water)
Fresh Thai basil
Fresh cilantro
I used a large handful of each, took the stems off and lightly chopped
Stir and let simmer on medium for maybe 30 min or so.
Mini portobello mushrooms I used about 2 cups of whole mushrooms. The smallest ones I left whole and the larger ones I just cut in half.
Sea salt to taste. Approx 2 tsp or so. I did a bunch of cranks on my grinder.
Cook another 20ish minutes or so.
1 can Navy beans rinsed
1 can Chili beans rinsed
Added beans, stir and then cook till it was all heated through and hot.
I served it with a bit of grated sharp cheddar cheese on top.
Enjoy!
Now back to the winter fog…..